Industrial Case Studies
Below are selection of prestigious projects, aswell as some installations that we are particularly proud of for other reasons.
__________________________________________________________________

S&S NORTHERN'S BUCKSHAW MOVE BRINGS IN NEW CUSTOMERS
S&S Northern is celebrating its move to Buckshaw Village last October with a handful of new local customers. The company has supplied and installed equipment at a new restaurant on Buckshaw Village itself as well as working with a number of other restaurants in the local area.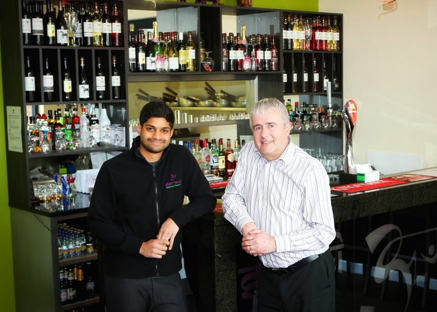 New customer The Shanti Lounge on Buckshaw Village is a contemporary Indian 'Lounge & Bar' serving Indian food to take away, draught beers, spirits and wines. S&S Northern supplied a gas interlock system to ensure gas safety in the new kitchen and enable The Shanti Lounge to meet BS6173, the recognised standard in the catering industry.
Owner of the Shanti Lounge, Gaurav Dhar says, "We are offering something very different in the North West. In our take-away restaurant you can sit, relax, drink and enjoy some snacks whilst you order from a unique menu and watch your food being freshly prepared to take home. It is a really trendy modern place to be."
He continues, "During the fit out of our new modern kitchen at Shanti Lounge we needed to follow and adhere to strict safety standards, with gas safety being paramount. We discovered that S&S Northern were experts who could help us achieve this and that the company was based nearby and so we approached them to ask for advice and costs. Having now worked with the team we know they have good values and are a very approachable and responsive family business offering top quality products to match their service. This is the first time we've worked with S&S Northern but hopefully won't be the last as we have a number of further ventures planned."
Mr Dhar says about the equipment installed, "The Merlin CT1250 is designed to be very simple and easy to use as well as discrete and effective. This equipment ensures that our restaurant complies with BS6173 for new and refurbished kitchens. It is installed on our kitchen control wall where all the important devices from gas to ventilation and electronics are controlled and fits perfectly. I wouldn't hesitate to recommend S&S Northern's products to other local restaurant businesses."
Steve McMahon of S&S Northern says, "All new and refurbished kitchens in the UK are required to meet BS6173 to ensure the health and safety of those working in the kitchen and customers. Working closely with the team at The Shanti Lounge, we installed our Merlin CT1250 which meets the exact needs of this particular restaurant. We enjoyed working with the team at Shanti Lounge and look forward to working with them again in their future ventures."
He continues, "Since our move to Buckshaw Village our business has grown and we are working with a number of local restaurants and take-aways including The Italian Cottage, Bar Nineteen at Duxbury Park and Cosmopolitan in Chorley and the Oyster and Otter in Blackburn We enjoy working with local businesses large and small alongside the nationally known restaurants which are customers such as Pizza Hut, Claridges and the Sharrow Bay in the Lake District."
__________________________________________________________________
Sharrow Bay's 2AA Rosette Restaurant Installs Merlin 1650
Harmony Business & Technology of Kendal, one of the leading distributors of commercial catering equipment in the UK, has installed a new kitchen at the Sharrow Bay Hotel including a gas interlock system from S&S Northern. The Sharrow Bay is a luxury boutique country house hotel in the Lake District with views of Lake Ullswater with an internationally acclaimed 2AA Rosette kitchen.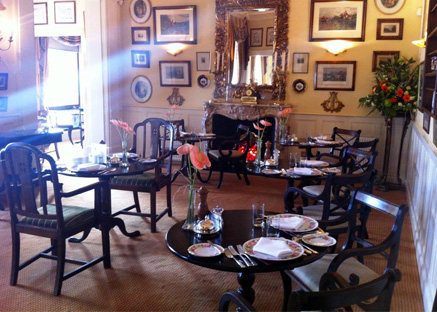 Harmony worked closely with the hotel management at Sharrow Bay to ensure that all the needs of the restaurant team were met with the new installation and ensure that the restaurant investment is a success. The equipment installed gives the chefs a new cookline that is efficient and can keep up with demand in their busy restaurant. Alongside the top quality kitchen cooking equipment, the hotel manager, Russell McCade, was also committed to meeting the health and safety standards for staff set out for commercial kitchens, and therefore required a gas interlock system.
Jim Scott, Service Manager at Harmony Business and Technology says, "We always recommend S&S Northern gas interlock products to our customers because of the company's professional and responsive service and excellent quality products. S&S Northern products are reliable, we have had great experience with them no faults or complaints about their operation. When it comes to a gas detection device, what you need reliability. It also helps that they are simple to use and understand, so the end user can see clearly if their kitchen is safe or not, there is no second guessing. After visiting the site, S&S Northern recommended that we install their Merlin 1650 Gas Interlock with a Merlin CO2 detector in Sharrow Bay's new kitchen. This was agreed with Russell and his team. "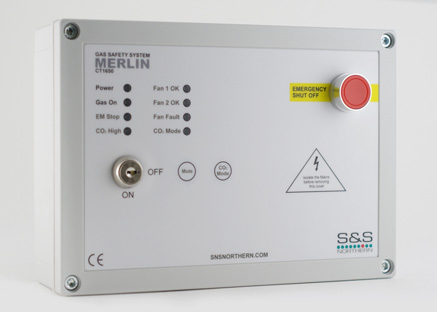 Russell McCade, from the Sharrow Bay Hotel says, "Harmony Business have serviced and maintained our hotel kitchen and laundry equipment for a number of years so it was a natural decision to come to them when we decided to upgrade our kitchen. Harmony informed us that because our equipment was being upgraded new gas safety equipment was needed to comply with legislation and recommended that we use S&S Northern's equipment as they have experience with working with it and know that it's reliable and of high quality. We are new to equipment such as this but after a short demonstration from the Harmony team we now know of the many benefits this simple box provides us with. Because the equipment is easy to read and understand we feel confident knowing that our kitchen is the safest it can be and is beyond complaint with legislation."
Steve McMahon, Managing Director at S&S Northern says, "We are delighted that Harmony decided to recommend our Merlin 1650 gas interlock and CO2 detector to the management of the renowned Sharrow Bay Hotel restaurant. Our reputation is for the highest quality, reliable products and customer service which is second to none, and this is reflected in how our business continues to grow year on year."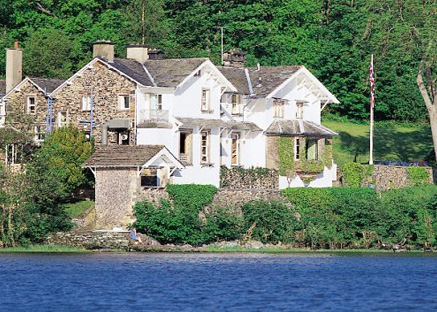 The Merlin 1650 when fitted with a carbon dioxide detector. So if a fan fails you can use a carbon dioxide detector as a secondary back-up to allow the safe use of the kitchen for up to 24 hours whilst the issue with the fan is resolved. By pressing the 'CO2 mode' button on the Merlin 1650 the panel will allow the kitchen to continue functioning. If the carbon dioxide level in the kitchen reaches 5000ppm (which is considered to be an unsafe level for kitchen staff) the CO2 detector goes into alarm, a signal is sent to the 1650 gas interlock panel and the gas valve closes automatically.
__________________________________________________________________
New Gas Interlock With Built In Fan Controller Launched
S&S Northern has launched its new Merlin 1400 gas interlock system. What makes the Merlin 1400 different from other gas interlock systems, including those manufactured by S&S Northern, is that it has an integral fan controller. S&S Northern claims the product is the highest quality and most reliable in the market.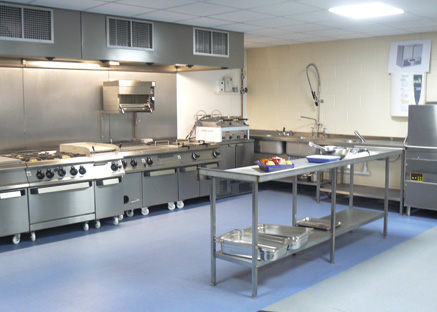 For kitchen owners and managers, the benefits of the new Merlin 1400 include:
• It is easier and quicker to install than standard interlock systems because it requires less wiring.
• Because there is less wiring than with a separate fan and interlock it is also more cost-effective
• Less wall space is taken up within a kitchen area because the fan controller is integrated into the unit and the unit is the same size as other S&S Northern gas interlocks.
• It is more reliable than other gas interlocks systems as it automatically monitors the minimum and maximum electrical current and this ensures the gas solenoid valve will not operate if the fans are not supplying or extracting sufficient air to and from the kitchen, or if the fans have overloaded.
Steve McMahon, Managing Director of S&S Northern says,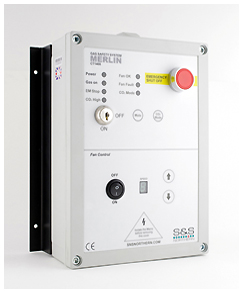 "Commercial kitchen owners and managers have been seeking this kind of product for some time and, following extensive research and testing, we have developed the Merlin 1400 to meet the needs of the market. The Merlin 1400 has been designed and manufactured in the UK by our own design engineers, with support from Lancaster University's Engineering Department.
Catering Foodservice Solutions Ltd of Salford has installed a Merlin 1400 in a project at Altrincham Baptist Church in Cheshire this month in conjunction with Parkinson Construction and Archer's Catering Systems. The project was to upgrade the existing kitchen area to accommodate the expanding community activities as part of a £1.5m refit.
Barrie Webster, Senior Sales Manager at Catering Foodservice Solutions says, "The site was a small operation, but the law is clear that no matter how small the site, it must comply with gas safe regulations when commercial equipment is installed. As the site is operated using volunteers they needed a simple system which required no specialist knowledge to operate. After considering a range of interlock systems we decided that the Merlin 1400 offered by S&S Northern ticked all the boxes for this project. The unit is compact and simple to operate, installation was quick because of the simple wiring required and this allowed the main contractors' electricians to carry out the installation with ease.
"The Merlin 1400 is a good product for both commercial and non-commercial applications and is especially useful in kitchens where space is at a premium. We have worked with S&S Northern for over 5 years now and because of the quality of their products and service, they are now our exclusive supplier for interlock systems."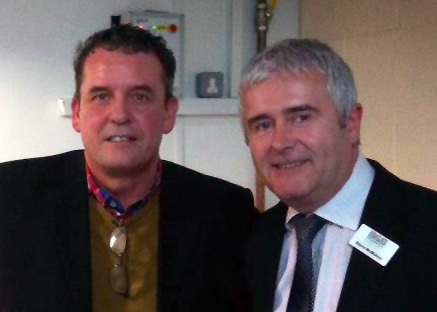 All new and refurbished commercial kitchens are required to meet BS6173:2009 which states that gas cannot be used in the kitchen when the ventilation system is not working, therefore a gas interlock system is required. The Merlin 1400 is an integrated interlock and fan control system which when installed will ensure that the requirements of the British Standard are met.
The launch of the Merlin 1400 follows quickly on the heels of another new product launched by S&S Northern in August. The company's CO2 detector, with a simple traffic light system to determine air quality, can be used in commercial kitchens, school and food technology classrooms. Demand for this product has been high and already the company has reported high levels of sales.
__________________________________________________________________
S&S Northern supplies to Olympic Park kitchens
S&S Northern's world class performance and reputation as a gas safety specialist secured the company a contract at the London 2012 Olympic & Paralympic Games.

In total, 29 of S&S Northern's gas interlock systems (Merlin 1200) were installed within the Olympic Village's temporary marquee kitchens, ensuring the health and safety of the staff working in the kitchens and serving food to over 18,000 Olympic and Paralympic athletes from across the globe, 24/7.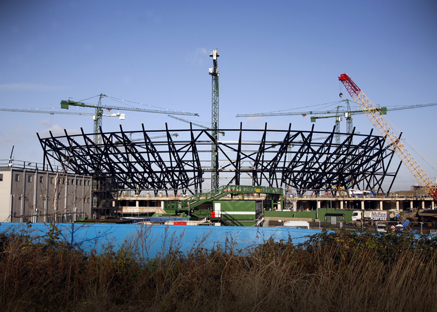 S&S Northern's gas interlock systems were the choice of Ideal Catering Solutions, the Norfolk based company which was selected by LOCOG for the expertise it offers in creating bespoke catering solutions to kit out the Olympic Village's kitchens.

Iain Addison, MD of Ideal Catering Solutions said, "For a prestigious project like this, we needed to source the best and most reliable products available. We chose S&S Northern because of their proven track record and reputation in the industry."

Alex Lloyd, Sales Engineer at S&S Northern's office in Essex says, "Installing a gas interlock system in a new or refurbished commercial kitchen is required by BS6173:2009. We were delighted that Ideal Catering Solutions chose our systems above our competitors in this very special project in the Olympic Village and we're extremely proud that we were able to be part of London 2012."

Ideal Catering Solutions' Marquee kitchens, including S&S Northern's gas interlock, proved themselves to be totally reliable with absolutely no down time in the 27 days of 24/7 catering during the Olympic and Paralympic Games.

S&S Northern's products are manufactured in Shoeburyness, Essex and the company's office for the South is also based there, less than 45 minutes away from Olympic Village, so the team were able to be on hand for Ideal Catering Solutions at all times.
__________________________________________________________________
Top health & safety in Rosso's restaurant
Rosso's, the prestigious Manchester restaurant owned by United player Rio Ferdinand, has installed a new gas safety system in its kitchen supplied by 'top of the league' gas safety specialist S&S Northern. The restaurant's customers include a long list of premier league footballers and A list celebrities.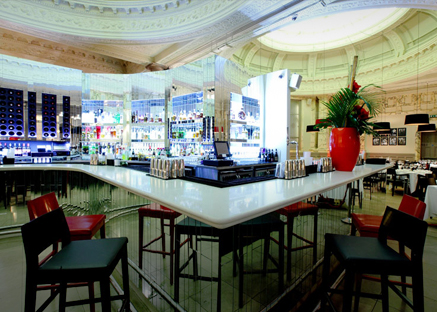 The new gas interlock system ensures that staff working in Rosso's kitchen are not exposed to high levels of carbon dioxide from gas cookers without a functioning ventilation system. The Merlin CT1250 was manufactured and supplied by Chorley-based S&S Northern and installed by Combi-Vent of Denton.
Adam Brewster of Combi-Vent says, "Rosso's contacted us to fit a new gas interlock system when they discovered the one that had been fitted did not work properly and was incorrectly wired. Obviously a top restaurant like Rosso's was keen to ensure safe working conditions for staff so we chose S&S Northern's Merlin CT1250 gas interlock system for the project. All S&S Northern products are very reliable and easy to operate so we always prefer to use S&S products above any others."
Head Chef at Rosso's Stephen Hildebrandt says, "We are delighted with the quality and reliability of S&S Northern's gas interlock system. It was installed with ease and we are now confident that the kitchen is meeting the British Standard recommendations and our staff are completely protected."
Steve McMahon, Managing Director of S&S Northern says, "We are delighted that both Rosso's and Combi-Vent chose to use our products. We are the leading supplier of gas safety products for commercial kitchens, boiler houses and laboratories, and in the industry we are known for our high quality, value for money products and excellent customer service. We work with a wide range of hospitality and foodservice companies across the UK, from Michelin star restaurants to multi-national fast food outlets and small take-aways."
__________________________________________________________________
Customer service is key to success
Staff at The Leaf Tea Shop and Bar in city centre Liverpool got to see for themselves S&S Northern's commitment to customer service following a recent break-in at the tea shop and bar.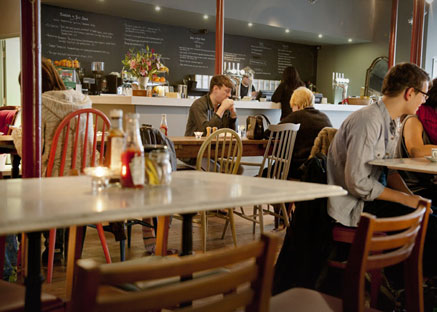 Leaf's Managing Director, Natalie Haywood, says, "We realized we had been broken into during the night when we came to open up in the morning. This was made worse by the fact that during the break-in the key which turns the kitchen's gas interlock safety system on and off had also been taken, so we were unable to get the kitchen working until we had a new key.
We phoned S&S Northern who supplied our gas interlock system to see what could be done and we were absolutely delighted with their response. In a crisis situation they immediately offered to provide us with a new key free of charge and even drove 20 miles to hand the key over to us. Now that's what I call customer service! Most importantly their help ensured we were able to get the kitchen working again for lunch time and therefore we didn't lose any trade. A fantastic result for a small family business like ours in such circumstances!"
Steve McMahon, Managing Director of S&S Northern says, "Providing excellent customer service is fundamental to our business. We are always prepared to go that extra mile, in this case literally, for our customers! As a small family business ourselves, we understood the impact that a very unfortunate event could have had on Leaf, so we wanted to do everything we could to help them get back to business."
__________________________________________________________________
S&S Northern delivers to leading pizza chain
S&S Northern is celebrating another successful project with one of the UK's largest food chains, Pizza Hut.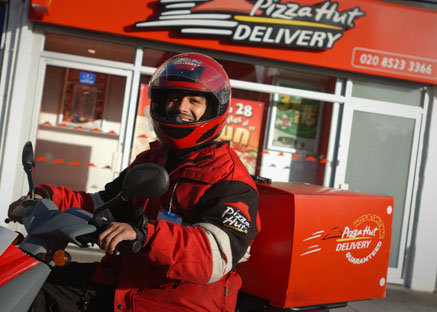 S&S Northern has supplied its commercial kitchen gas interlock system products to over 10 new and refurbished Pizza Hut delivery outlets across Northern England and Wales in the last 2 years and another 30 are planned in the next few years.
Pizza Hut Delivery currently operates 318 outlets across the UK and Ireland, and plans to open around forty new stores a year until 2020, taking the total number of delivery stores to approximately 700.
Working closely with the Pizza Hut delivery franchises and with senior Pizza Hut staff, the S&S Northern products were installed by specialist ventilation company, Combi Vent.
S&S Northern Managing Director Steve McMahon said:
"We are delighted to work with Pizza Hut Delivery in this expanding area of their business. Our products are designed for commercial kitchens such as these which are either brand new or fully refurbished. Gas interlock systems are essential for all such kitchens in meeting BS6173:2009. The Pizza Hut Delivery outlets look fantastic and the S&S Northern systems ensure that every kitchen's ventilation system protects the health and safety of kitchen staff by preventing the build-up of gas combustion fumes which would be harmful to their health."
__________________________________________________________________
Cooking together in brand new restaurant
S&S Northern has provided its expertise to new Chorley restaurant, the Cosmopolitan, which opened just three weeks ago.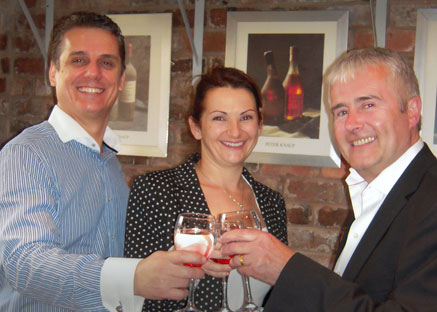 A gas interlock system for the restaurant kitchen, which is now required for all new or refurbished commercial kitchens to meet BS6173:2009, was both supplied and installed by the S&S Northern team.
Steve McMahon, Managing Director of S&S Northern says, "We enjoy supporting other local businesses to ensure health and safety in the kitchen. We have worked with a large number of restaurants, hotels and take-aways across Lancashire and the North West, but it was fantastic to work with a restaurant on our doorstep. We were very impressed with the Cosmopolitan, it's a very attractive restaurant in a great location and the food and service are excellent. And now with its state of the art kitchen facilities and safety standards in place, I'm sure it will be a great success."
Reg Tankut and Vanda Rome-Tankut who own The Cosmopolitan are delighted with the way the restaurant is going. Reg has managed restaurants in Turkey and recently in the Chorley area and decided to set up his own restaurant last year. Vanda also has hospitality industry training having worked as a manager in 5 star hotels across the world.
Reg says, "We want to bring something new to the Chorley area. We have a fabulous cocktail bar and our restaurant has a real 'city' feel to it so local people don't need to go into Manchester to eat in a sophisticated and upmarket restaurant with high quality personal service."
Vanda continues, "S&S Northern have given us high quality service and superb products for our kitchen. As a local family business we have enjoyed working with S&S Northern, another family business. We wouldn't hesitate to recommend S&S Northern to other restaurants and hotels; their advice has been absolutely invaluable to us."
__________________________________________________________________
Family-run Blackpool hotel is gas safe
S&S Northern has supplied its patented gas ventilation and interlock system at the largest family-run Blackpool hotel, The Lyndene.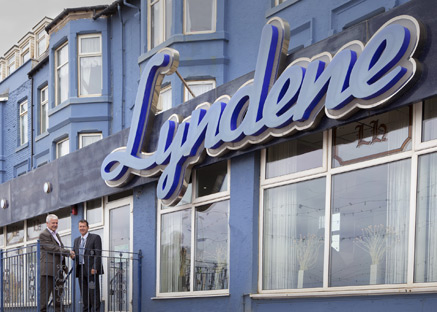 Steve McMahon, Director of S&S Northern says, "We are delighted that The Lyndene Hotel chose to work with us on this project. S&S is a family-run business with a highly qualified team of experts offering excellent customer service and value for money. Our position as the UK's gas safety experts is based on nearly two decades of customer satisfaction. All our products are patented and we are able to supply either an off the peg solution or design a bespoke system to meet a customer's exact requirements."
Steve continues, "BS6173:2009 requires that all new or refurbished commercial kitchens have a gas ventilation and interlock system installed to ensure that the kitchen's ventilation system is working before the gas is turned on. This prevents a build up of potentially poisonous gas combustion fumes in the kitchen which would be harmful to the health of kitchen staff and others within the premises."
__________________________________________________________________
S&S Northern to supply major service station re-development
S&S Northern, the leading UK gas ventilation & interlock specialist, is celebrating another successful project with one of the UK's largest independent forecourt retailers, Euro Garages.

Euro Garages' £12.3 million redevelopment of Rivington Services on the M61 near Bolton offers a range of retail and fast food services, including a Burger King restaurant. S&S Northern worked closely with Euro Garages and ventilation specialists Combi Vent to install a new gas interlock safety system at the site's Burger King outlet.
S&S Northern Director Steve McMahon said: "We were delighted to work with Euro Garages on the Rivington Services project. This is the third such project with Euro Garages in which we have been asked to supply our gas safety interlock system which meets BS6173 required for all new and refurbished commercial kitchens."
The re-development of Rivington Services commenced in 2010 and S&S Northern's Merlin CT1250 model gas interlock system was installed in May 2011.
Zuber Issa, chief executive of Euro Garages said: "The launch of Rivington services exemplifies our commitment to providing our customers with the best possible facilities. Customers now expect to find trusted and quality brands like Burger King at service stations and we have a responsibility to make these outlets safe – by using S&S Northern we have ensured just that."
Adam Brewster, Sales Manager of Manchester-based Combi Vent which installed the system said: "S&S Northern products are of the highest quality, totally reliable and easy to fit. Above all S&S Northern offer the best after sales service in the industry with a team of experienced and knowledgeable engineers. We always prefer to use S&S Northern's products above others in the industry because we know that they will always deliver."
__________________________________________________________________
Merlin put to work in Hell's Kitchen
Lancashire firm S&S Northern, based in Coppull, has supplied its Merlin gas safety system to the infamous kitchen of Hells Kitchen 4. The hit ITV series starring celebrity Chef Marco Pierre White is back on British screens and features a new line up of celebrities cooking competitively in front of a specially invited celebrity audience. The contestants include Anthea Turner, Ade Edmonson and Bruce Grobellar and Miss Dynamite.

The safety system installed included the Merlin 1250s panel, which interlocks the gas valve with the kitchens ventilation system. The Merlin 1250 panel has a built-in current monitor that ensures the fan is running before the gas valve can open, this is required to ensure compliance with BS 6173. The standard, which is health and safety driven, states that gas should not be used if the ventilation system is not working and applies to either new kitchens or kitchens which are undergoing a major refurbishment.
S&S Northern Director Steve McMahon commented: We love the Hells Kitchen TV show and are delighted to have been selected to help ensure the safety of so many celebrities as they do culinary battle.
__________________________________________________________________
Back to school for local engineer
Local lad Lee Dempsey is an ex-pupil of Phillips High School in Whitefield and still lives and works in the area for his family run company, S&S Northern. In 1995, a gas detection system was installed in the school laboratory by S&S Northern, but they were in need of replacement this year due to changes in technology and the fact that teachers now want more control over gas availability, so Lee was sent along to assist with the new installation.

Lee, Sales Engineer at S&S Northern, was 15 years old when the first gas detection system was installed at the school and didnt think he would be returning to supply a new one nearly 15 years later, Schools are in need to update their gas systems, especially in kitchens where new standards such as BS6173 is concerned, which ensure they are safe to work in. Its really strange coming back to my old school to fit out the science laboratories, but great to see they are adhering to the most stringent safety standards so they can continue teaching safely.

The installation is also remarkable for S&S Northern because Phillips High is the 500th school that they have installed safety systems for. As Steve McMahon, Lees step-dad and Director at the company says, We are rolling out our systems with real success, with 390 systems in laboratories in schools already fitted. Technology has moved on, allowing teachers to have more control over the gas in chemistry labs and in home economics rooms.
The new systems will automatically undertake daily monitoring tests to check for gas leakage and in the event of a leak, will prevent gas being released into the classroom.
S&S Northern supplies systems that are easy and safe for classroom use, including functions that enable teachers to fully control gas and electric supplies at the touch of a button.