GAS VENTILATION, INTERLOCK SYSTEMS & PRESSURE PROVING SPECIALISTS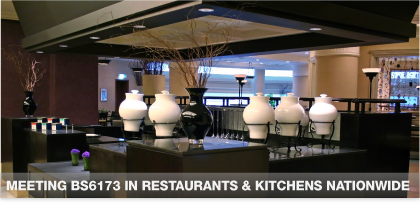 S&S Northern is one of the UK's leading designers, manufacturers and suppliers of the latest range of gas safety products including gas ventilation and gas interlock systems for use in commercial kitchens. We also design and manufacture a full range of gas pressure proving systems and gas detection systems for school laboratories and boiler houses.
S&S Northern was established in 1995 and has become the trusted name to provide gas safety and installation solutions to the commercial market throughout the UK. Our fully-qualified designers, engineers and fitters keep up to date with industry changes and health and safety requirements, meaning that our customers can rest assured that the service and technical back-up they receive is second to none. A family-run business with excellent customer service and value for money at its heart, S&S Northern's position as the UK's gas safety experts is based on nearly two decades of excellent customer service and satisfaction.
MEETING GAS SAFETY STANDARDS IS OUR BUSINESS AND OUR PASSION
The gas ventilation and interlock panels we manufacture for commercial kitchen applications will allow you to fully meet the requirements of BS6173:2009. We supply gas pressure proving systems for use when flame failure devices are not fitted to catering equipment, ensuring a safe working environment at all times. Also available is a full range of ventilation and gas interlock panels, which can be used if gas pressure proving is not required. Six of our systems have recently been installed in the Palace of Westminster, so whether it's a single gas system for a popular takeaway restaurant or a number of systems for the nation's seat of government, we are able to offer a complete gas system to suit every customer.
PROVEN TRACK RECORD SUPPLYING GAS PRESSURE PROVING SYSTEMS
Thousands of our gas pressure proving systems are installed in school laboratories throughout the UK. These panels offer a safe start-up and not only protect pupils during the school day, but also offer 24-hour building protection. Our gas proving range uses a single unique electronic pressure measuring system, which eliminates the issues associated with traditional 'pressure switch' systems and double transducer installations.
Whether it is a boiler house, car park, shopping centre or a specialist gas application for a commercial setting, we can supply a gas detection system to meet your specific requirements. The more common gas requirements are methane, carbon monoxide, LPG and carbon dioxide.
SPEC WIZARD – A ONE-STOP SHOP TO FIND THE PERFECT GAS SAFETY SOLUTION FOR ANY ENVIRONMENT
Spec Wizard is a unique and simple way for design engineers to create specifications for the gas safety projects they are working on. Spec Wizard enables the user to obtain information and details about the range of gas safety products that is most suited to their specific needs.
For more information about Spec Wizard, please visit the spec wizard page, click on the Spec Wizard icon, answer a few simple questions and the results will instantly be sent to your email for you to copy into your specification.
S&S NORTHERN INDUSTRY ACCREDITATION
S&S Northern is a member of The Catering Equipment Suppliers Association (CESA) which represents over 120 companies supplying commercial catering equipment, from utensils to full kitchen schemes. CESA is the largest, longest established and most influential trade association active in the UK Foodservice Equipment industry today and includes an impressive list of the industry's best known companies.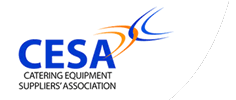 CESA membership guarantees that customers will always receive professional advice and service alongside high quality products from S&S Northern.
In addition we are also members of the following industry bodies: IGEM, CIBSE, Constructionline and the North & Western Lancashire Chamber of Commerce.
This high level of certification means you can be 100% confident in the quality of our products and service.

MERLIN – THE NAME YOU CAN TRUST
All Merlin equipment is designed and manufactured by S&S Northern in the UK and carries a three year warranty. The Merlin range was specifically designed to be user friendly, easy to install and provide simple cost effective installation. The Merlin range of products is designed and manufactured to meet CE full standards and the factory complies with ISO9001 requirements.